24 oktober 2009 18:02 |
Allmänt
,
Bilder
,
Formgivning och arkitektur
,
Läser
|
1 kommentar
Tre för en hundring på Vaksalatorg.
LIFE Atlantic DECEMBER 23 1968 Special double issue – The memorable pictures of an incredible year

LIFE Atlantic SEPTEMBER 16 1969 med bland annat What divides the generations? och Beatle Lennon's little friend Yoko Ono.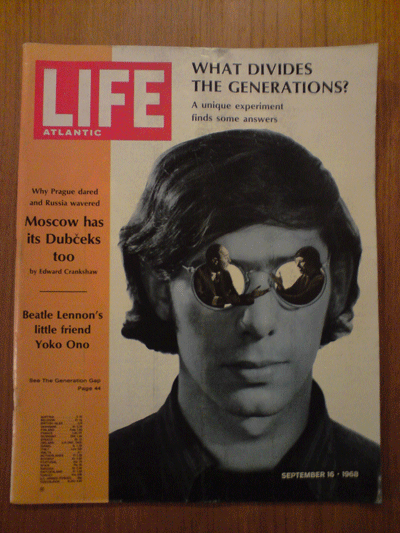 LIFE DECEMBER 22 1969 Special double issue – The 60s decade of tumult and change

1 kommentar »
RSS-flöde för kommentarer till det här inlägget.
Lämna en kommentar
WordPress med Pool theme designad av Borja Fernandez, Kerstin Kokk.
Inlägg och kommentarer feeds. Valid XHTML och CSS. ^Topp^